Razorfish Appoints Wes Breyfogle to Lead Business Development for Americas
Razorfish Appoints Wes Breyfogle to Lead Business Development for Americas
Breyfogle will direct new business and align efforts across Publicis Groupe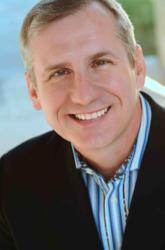 We are currently experiencing significant growth, with recent wins at Intel, Travelocity and Sony, and are poised to see this pace continue throughout 2011.
Austin, TX (Vocus/PRWEB) January 27, 2011
Due to increasing demand from prospective clients for both agency-of-record leadership and the ability to build effective multi-agency teams, Razorfish, one of the world's largest digital agencies, has promoted Wes Breyfogle, 40, to SVP, Business Development, Americas. In his role, Breyfogle will oversee business development and growth across the U.S. and Latin America and coordinate opportunities to collaborate with Publicis Groupe agencies.
In addition to leading Razorfish's national new business efforts, Breyfogle will leverage the strength of the Publicis Groupe network for clients by facilitating relationships with sister agencies. He will work closely with leaders within Publicis Groupe, Razorfish's executive team, and regional BD leaders to align growth activities and generate new opportunities.
"Razorfish has consistently created work that builds our client's businesses. In my new position, I'm thrilled to now be able to extend that success to even more brands with an integrated agency model," said Breyfogle. "We are currently experiencing significant growth, with recent wins at Intel, Travelocity and Sony, and are poised to see this pace continue throughout 2011."
"Wes has an impressive track record of creating opportunities for Razorfish with top-tier brands and developing a solution that will create results for our clients. We are thrilled to now have him delivering those results on a larger scale," said Bob Lord, global CEO of Razorfish. "He has been outstanding at managing our collaboration with sister agencies, and I know our success on that front will continue to grow under his leadership.
Breyfogle joined Razorfish in 2004, and most recently served as GVP of Business Development for the central region. Prior to Razorfish, he was the General Manager and VP of Business Development at MomentumSI, and also held management positions at The George Group and Andersen Business Consulting. Breyfogle received his MBA and BS in Mechanical Engineering from the University of Texas at Austin.
About Razorfish
Razorfish creates experiences that build businesses. As one of the largest interactive marketing and technology companies in the world, Razorfish helps its clients build better brands by delivering business results through customer experiences. Razorfish combines the best thought leadership of the consulting world with the leading capabilities of the marketing services industry to support our clients' business needs, such as launching new products, repositioning a brand or participating in the social world. With a demonstrated commitment to innovation, Razorfish continues to cultivate our expertise in Social Influence Marketing, emerging media, creative design, analytics, technology and user experience. Razorfish has offices in markets across the United States, and in Australia, Brazil, China, France, Germany, Japan, Spain, Singapore and the United Kingdom. Clients include Carnival Cruise Lines, MillerCoors, Levi Strauss & Co., McDonald's and Starwood Hotels. With sister agencies Starcom MediaVest, ZenithOptimedia, Denuo and Digitas, Razorfish is part of Publicis Groupe's (Euronext Paris: FR0000130577) VivaKi, a global digital knowledge and resource center. Visit http://www.razorfish.com for more information. Follow Razorfish on Twitter at @razorfish.
Marcadores: Publicis Groupe, Razorfish